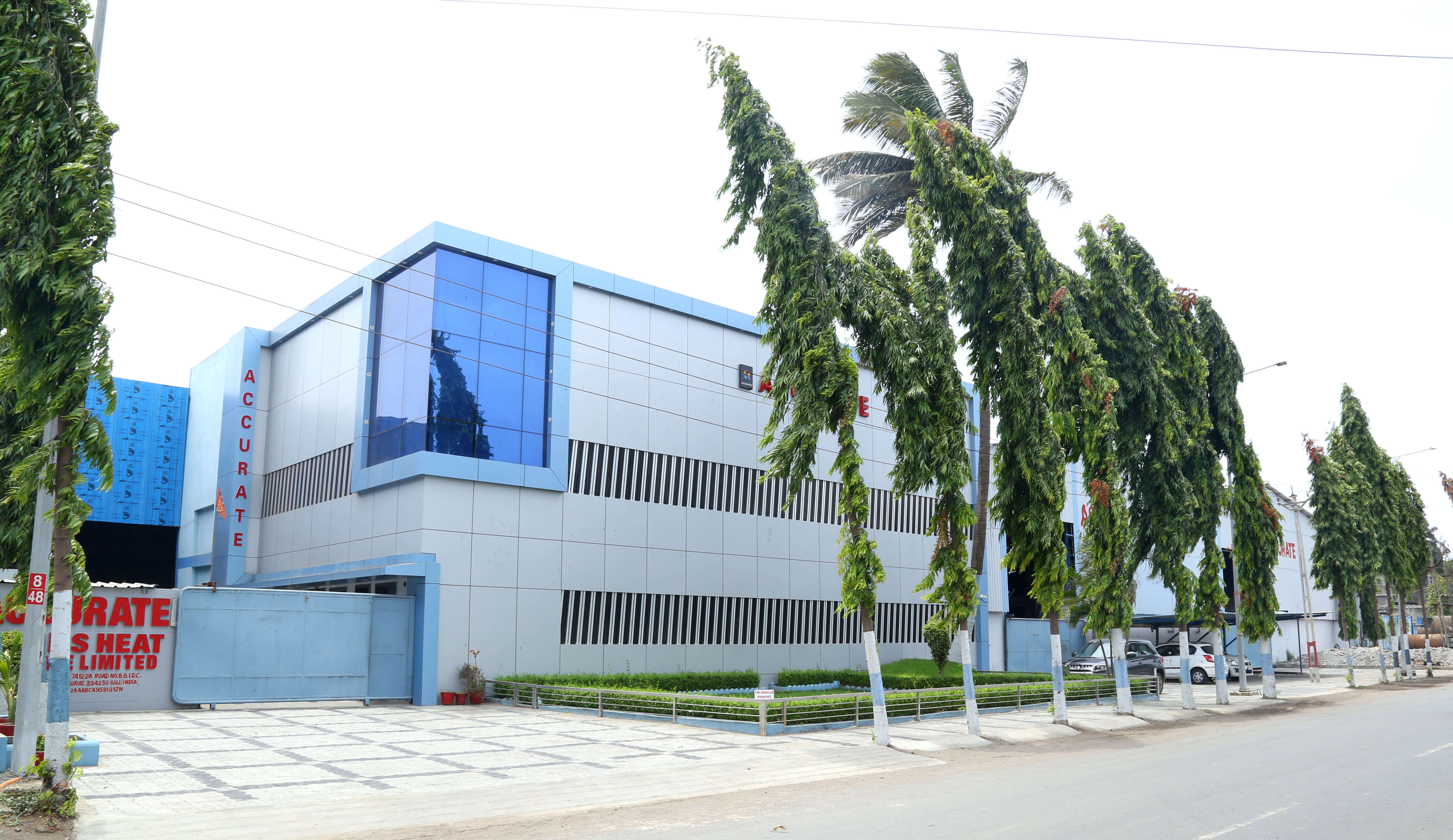 ABOUT ACCURATE TRANS HEAT PVT. LTD
Established in 1992, Accurate Trans Heat Pvt. Ltd. has gradually established itself as a premier manufacturer of Textile Machinery, emphasizing on Fabric Dyeing and Printing Machinery. The company had a modest beginning and has gradually consolidated itself quantitatively and qualitatively in terms of product range, network and clientele. Now in the second decade of its operations, the company has become a prime manufacturer of U-Type Jet Dyeing Machine, Rotary Drum Washer Machine, Weight Reduction Machine, Soft Flow Dyeing Machine, Long Tube Jet Dyeing Machine, Sample Jet Dyeing Machine and others. We are planning to expand our product horizon to other products also in the future.
We are a company driven by technology. We keep a strict tab on ongoing changes in the market and industry to give you the latest design, high quality textile machinery, all backed by excellent after sales services provided by our team of experienced service engineers. We employ high quality inputs and modern engineering techniques in our manufacturing process; all guided by experienced and skilled work force to provide you the high performance textile machinery. Our R & D efforts resulted in highly successful design of fabrics dyeing machine, reducing maintenance and process time.
Manufacturing facilities are spread over an area of over 3700 sq. mts and equipped with a modern manufacturing plant, situated at Sachin, an industrial estate of Surat. We pride in our dedicated team of qualified and experienced engineers and technocrats coupled with state of art infrastructure resulting into manufacturing of the most advanced machinery confirming to international standards of quality and reliability. We employ around 50 people in various departments such as product design, marketing, administrative and quality control / R&D. The team draws its inspiration from its able promoter Mr. Kedarmal M. Dargar.
We provide you guarantee for performance. In today's highly competitive market, we offer the right answer with cost-effective modern technology enabling our customers to become market leaders.